On this site, you can see all the Admins that are in this wiki.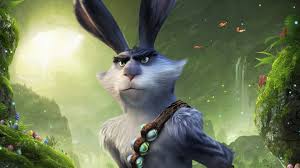 The Guardians are:
The Man in the Moon is:
Admin rules
The original Rules are important for Admins too.
When someone is new here and they ask you for a role, you can give it to him/her.
When you give a role, you have to say it to me (Valentin girl), so I will know.
Help the new users, if they need helping (for editing, using infoboxes, pictures, etc.).
You can put the player's name into the List if you know what character the player wants to be.
Look out for cyber bullying, harassment, vandalism, spam, cursing, trolling and inform the user about it.
If anyone breaks the rules, please talk to them (in a good way - calmly), explain to them what they done wrong or show them (link the page).

If someone is arguing or is insulting you, you have to say it to me. You have to say what the fight was about and link me the page (that is just from this Wiki) or you can talk to the person on your own about the fight and discuss about it.
Be a mentor to the new editors - if they don't know how to do stuff.
If you are making a warning, please let it be nice and clear (understanding) for the user (do not write when you are mad) and explain them the reason.
When you block, let them know the cause and an explanation for it (do not block them in anger).
Admins will have 2 warnings (if they will not do as the rules say) as his Adminship will be removed. When on the third warning, he/she will be blocked. (Look in the rules- about the warnings)
Admins should always be active - or write on his wall why isn't he/she active.
For more information (and rules), please look here.
Please read the Rules, if you want to be a Admin and if you become one.
Bureaucrat rules
For bureaucrats are the rules for Admins also important.
As they are the Founders right hand, they need to be a second leader. If the Founder isn't on the Wiki, bureaucrat will be the leader till the Founder doesn't come back to the Wiki.

He/she has to have a great responsibillity for everything (if something is going wrong, needs to choose wisely, etc.)
Chatmoderator rules
Chatmoderators are low than an Admin, but that doesn't mean that they should forget the Rules. They should only knew: 1, 2, 3, 4, 8 and 9th rule.
Chatmods can add any new things that he/she thinks they should be in the chat (new smilies, new greatings, etc.), but he/she has to tell that idea to the Founder.
Community content is available under
CC-BY-SA
unless otherwise noted.