Welcome to the Rise of the Guardians Role Play Wiki
| | | |
| --- | --- | --- |
| " | Everyone is a Guardian, you just have to believe in yourself. | " |
| | | |
| --- | --- | --- |
| " | Don't be afraid because we'll always be here. You may not see us, but we'll always be here for you, no matter what. | " |
Here you can role play as your favorite Guardians, it can be a Guardian from the movie or a Guardian that you imagine. If you know what character you want to play or you don't know who you want to be, then look at the List of the Guardians page. But before you pick your character, you have to say it to the Admins.
To be a guardian, you have to have your own character's name, what powers he/she possess, what weapons he/she has, and what center he/she has. For more informations about what your character has to have, here are some examples: Valentina Love or Symphony Rose Celeste.
If you want to be a Guardian then look at List of the Guardians, but if someone already has that Guardian, you can tell Valentin girl, and I will place you as a second Guardian.
We have some Rules, so please do follow them.
Characters of the Month
Good
---
Seer is the Guardian of Vigilance. She is role-played by Orion's Dagger. She is accompanied by translucent green butterflies. Read more...
Neutral
---
Madame Megdalene is a powerful witch. She is also the Queen of Five Mythical Races. She is also called the Queen of the Name. She lives in the forest near Venice of Italy. They sometimes call her Madame M or M.M. She is roleplayed by Jona19992. Read more...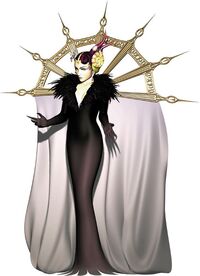 Evil
---
Jasper is Orick the Slayer's nephew. He is role played by Skyebreeze. Read more...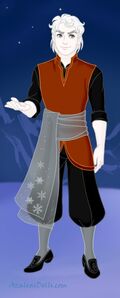 For more click here to see the blog
How competition works
---
If your character is added in Characters they will be added to the Polls for Voting. If not, they will not be seen in the polls.
When one character from the three categories/polls wins for one month, they "retire" and go to the Archived blog until their given category has voted for the last two. "Retired" characters come back when the said above occurs and voting proceeds.
The polls themselves are open for one week.
Ember (or other admin) will keep count of votes and write them with the archived characters.
Rules for Polls
---
1. No cursing or bullying. If you do so you will be given a 12 hour notice to remove and/or apologize for it by the Overseer. If you do not, the Overseer (or any admin) will remove it and message you on your Wall about why they removed it. If you do it again, the Overseer (or any admin) will remove it with no explanation. If you continue to be rude you will be reported to an admin, there, you are will be judged by her.
2. You agree to vote on at least 2 or more categories/polls. This way, characters at least have a chance at winning.
3. You will report any rudeness or uncomfortable things you have to the Overseer.
4. You can only vote once per poll. No cheating!
ADFO
---
Latest activity
Community content is available under
CC-BY-SA
unless otherwise noted.